The Second Integral European Conference will be taking place this year in Budapest Hungary from May 4-8. Dr. Beck, Elza Maalouf and I were honored to be invited as Keynote Speakers. Dr. Beck will speak about the New Global Divide  on Thursday afternoon. While Elza and I are scheduled to speak on Saturday morning.  Elza will use her Large-Scale Design tools to address the refugee crisis in Europe, and I will be speaking about the future of  EU Economic integration from a Gravesian perspective. There's nothing better than a presentation on Evolutionary Economics at 9:00 AM to energize the whole day. For a detailed list of speakers, conference schedule and registration, please
CLICK HERE.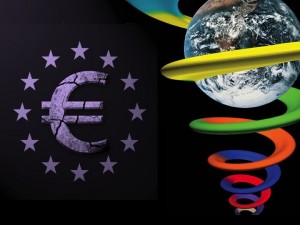 Elza's keynote will be followed by a panel discussion on the refugee issue. There will also be 20-minute side sessions immediately following the panel where these conversations will continue. Elza will speak about the importance  Arab Nationalism and the different contents of Arab Purple-RED.   I will address the issues on the decline of Capitalism and the forces shaping the Fourth Industrial Revolution.
The conference will be preceded by a 3-day Spiral Dynamics training from April 30-May 2. It will be led by Dr. Beck, Teddy Hebo Larsen, Elza Maalouf, Bence Ganti and me. This will be the first public training offered in Europe in over a decade and will focus on Organizational Design.  For more information and registration for the SD training, please Click Here.
As Europe faces difficult  challenges, it is assuring to know that the organizers of  this conference have recognized the importance of verticality  as an essential ingredient in designing  robust integral  solutions.