I was invited as a keynote speaker to the 2014 annual Sustainability Reporting Conference in Berlin Germany. This was a gathering of leading edge thinkers from all over the world representing corporations who are keen on advancing the values of a green and inclusive economy, and the agencies who report on such practices. Most of the focus was on how to define the "reporting" function on sustainability just as credit agencies focus on their credit reporting function. The difference is that credit reporting and other corporate reporting functions have been quantified and standardized for decades with clear and measurable consequences for failing to follow the standards. On the other hand, the sustainability reporting function remains in its infancy stages requiring further debate and a globally unified measure of consequences for failure to meet standards.
In the MEMEnomics Framework, the reporting function – whether it relates to credit, sustainability, or the thousands of indexes that are calculated every day – remains a value of the 4th level BLUE system. Absolutist and standardized. It is a glorified form of accounting. It matters not what you're reporting on, unless there are real quantifiable consequences for failing to meet the standards, the endeavor will not have universal acceptance. Since most of these standards are designed to give a client a competitive edge, they have the reporting of financial capital as their primary objective, and human and natural capital a distant second. Sustainability reporting is looking to change those metrics and herein lays the challenge.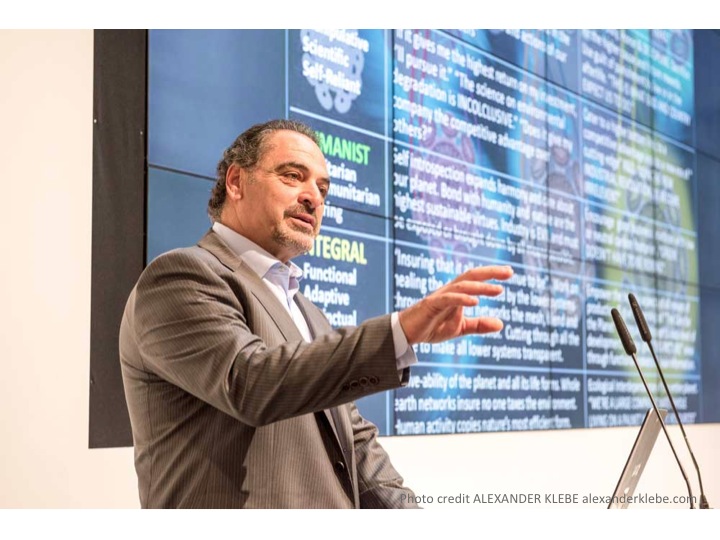 The concept of sustainability itself is a Second Tier notion, needing everyone who is contributing to the carbon footprint to raise their level of consciousness to the Planetary 7th and 8th level systems. At the corporate level, this is easier said than done, especially when 90-95% of corporate values remain in the First Tier (Levels1-6). As my friend Ralph Thurm of BSD Consulting/Germany, who organized the conference kept reminding us, we are only doing "less bad" and still have a long way to go.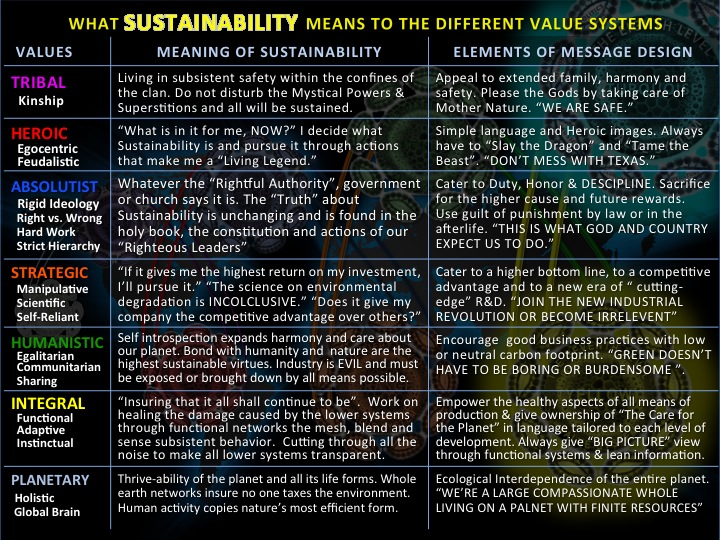 After presenting the MEMEnomics Platform for Functional Capitalism in my keynote, I proposed that not all political and corporate leaders have the conscious awareness needed to voluntarily adopt sustainability measures, which meant they have to be "disrupted into adopting them". The title of my talk was "Innovate, Disrupt, and Align". The West must lead on the first two, forcing the rest of the planet to automatically align through sustainable means of production with greater economic benefit than the traditional conventional means.